Video Library
Things to Know Before Adding a Display Module to a Product
On this page you will find videos that cover topics to review if you are new to adding a display or touchscreen to an embedded product. Then you will find tutorials broken out by development environment on how to get development kits up and running, use tools we provide, setup, examples and more.
Choose Between Two Tutorial Tracks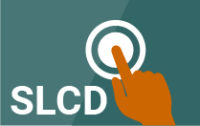 SLCD Tutorials
Build a user interface with your custom images or our image collection. Connect your system's microcontroller to the SLCD modules using a standard asynchronous serial port.

G2 Tutorials
Use a Qt Integrated Development Environment with drag-and-drop tools to design a user interface. Connect to the G2 modules using one of many I/O options.
SLCD Tutorials
Products Using Reach Technology Display Modules
See how other companies are incorporating Reach Technology modules into their products.
Customer Interface Designs
See customer interface designs created by our customers in products that are currently in production.