4.3″ Standard LG Philips
Part Number: 51-0104-0X
Customers started using SLCD+, SLCD43 and SLCD6 display modules as far back as 2003. In April 2023, the Renesas processor used in these display modules reached End of Life. Customers were offered a Last Time Buy, see details in Product Change Notification 000041. Read more about our approach to Long-Term Supply.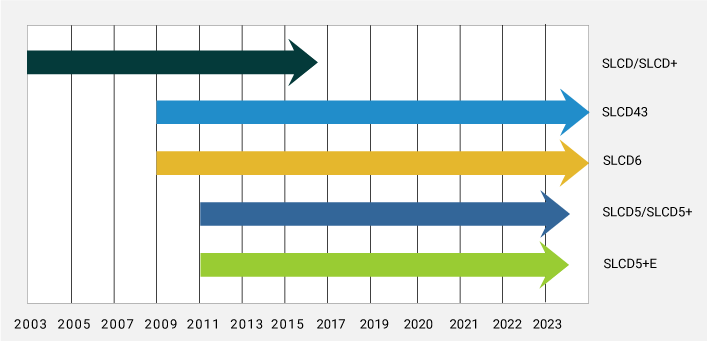 Get New Product Notifications
Sign up to get 4.3″ display module new product notifications.
3D Step-File To Download: Right Click and Choose "Save Link As"
File Package
Download individual components using links below, or get this ZIP file that contains the most recent product information File Package (.ZIP).
Firmware
Download firmware by orientation.
Software
Use BMPload to download bitmaps and macros to SLCD43 Flash memory from a PC.
Demos
Contains example macro applications, images, and fonts. Use BMPload to program display module.
Fonts
Display modules come with standard fonts. Get additional fonts from the Fonts Library which contains fonts with extensive support for non-English (Latin) character sets. Use BMPload to program the display module.