Compliance vs. Functional Testing
Test engineers want to provide the most test coverage, in the shortest time, for the least cost. Once in manufacturing, companies can assume their product passes full compliance to applicable standards (802.3af, 802.3at, 802.3bt, proprietary, or a mix of both) as tested in the design verification phase. It is neither cost-effective nor necessary to perform complete compliance testing in production. What is needed is a functional test that verifies the production unit's ability to detect, classify, and control PoE power, checks that the power supply is working as it should, and ensures the connectors' and magnetics' ability to provide power and pass data. Reach Technology PoE Testing Equipment makes this possible.
Get the Conversation Started
Please tell us about your situation by using the form below or contacting sales.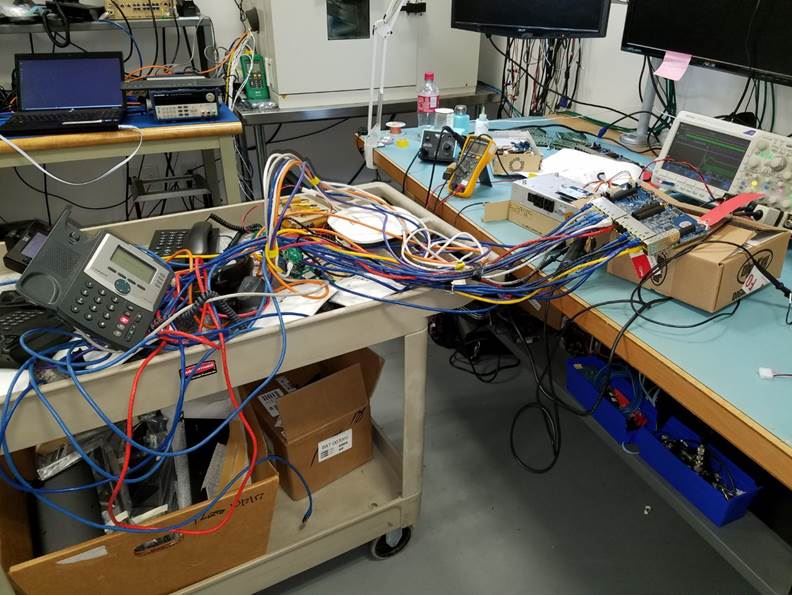 Instead of using a collection of off-the-shelf general purpose test equipment, use cost-effective, high-throughput PoE Test Equipment designed for this purpose.