802.3bt PoE Testing Equipment for Electronic Equipment Manufacturers

Instead of a collection of off-the-shelf, general-purpose test equipment, use a Reach Technology 802.3bt PoE Tester specially designed for IEEE 802.3bt 100W.
After assembly, when you need to test product functionality, you need the most test coverage, in the shortest time, for the least cost. Reach Technology offers three PoE Tester models whose main difference is Max Ethernet Speed, Power Per Port, and IEEE Specifications.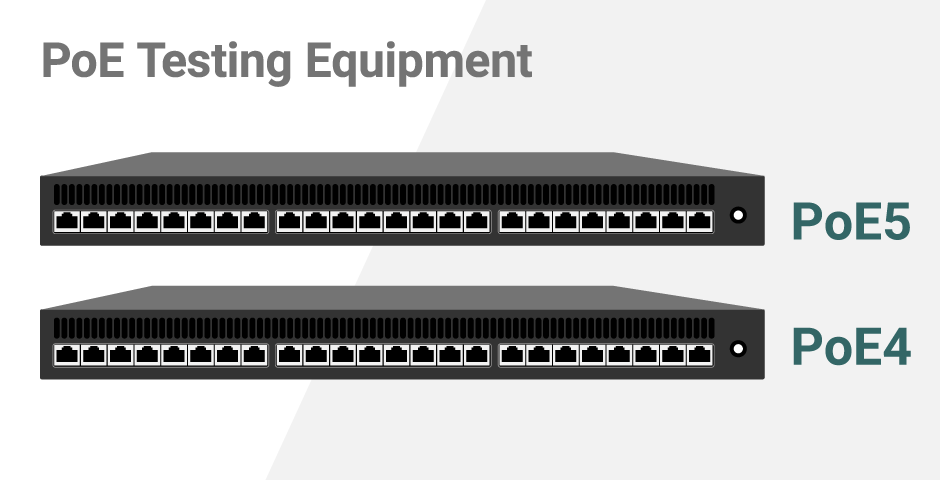 Choose between two PoE Tester Models (PoE5 and PoE4) whose main difference is Max Ethernet Speed, Power Per Port, and IEEE Specifications. Compare Models
REQUEST A QUOTE
Get Pricing and Availability
Quickly get pricing and availability. Individual units may be available from stock. For quantity orders, these products are built-to-order. We will let you know the current lead times.
REQUEST A QUOTE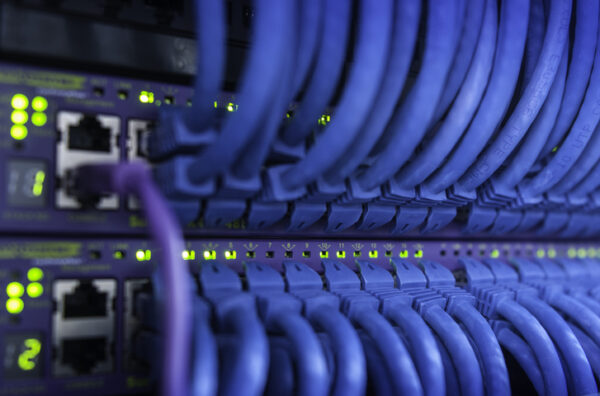 Request a PoE Tester Demo
Want to see a unit in action and ask our engineering team some questions? We'd be happy to do an online demo. Please complete the form below, call 503-675-6464, or email sales@reachtech.com to get started.
802.3bt PoE Test, 802.3bt PoE Tester, IEEE 802.3 bt, IEEE802.3bt, IEEE 802.3, IEEE 802.3bt, 100W, higher-power PoE, 4-pair PoE, 4P PoE, PoE++, UPOE, Type 4, Class 5-6, Class 7-8
What is 802.3bt?
The latest IEEE PoE standard, 802.3bt, provides up to 90 W of power onto an Ethernet cable while maintaining backward compatibility with older IEEE PoE standards. As the name implies, PoE injects power onto a cable designed for data without disrupting the high-speed traffic the cable is carrying. Reach Technology PoE5 Testers support the new bt standard and provide engineering and manufacturing a cost-effective, functional testing tool for Power Sourcing Equipment (PSE), including Ethernet switches, Power over HDBaseT (PoH), and LED lighting controllers.
802.3af vs. 802.3at vs. 802.3bt
802.3af is known as "PoE" on most switches. It provides up to 15.4W and is mostly used for less powerful wireless access points and IP cameras.
802.3at

provides more power, up to 30W, and is generally referred to as "PoE+". The higher amount of power allows higher resolution cameras to be used and PoE switches which are powered up by PoE and provide power downstream, powered by 802.3at on the uplink and 802.3af PoE on other ports.

802.3bt

is one of the newest standards and provides up to 60W to each device it is referred to as "PoE++". This is used for really demanding devices, notably lighting products and screens.
What does 802.3 mean?
802.3, or IEEE 802.3, is a working group of standard specifications for Ethernet, a method of packet-based physical communication in a local area network maintained by the Institute of Electrical and Electronics Engineers (IEEE). It defines a physical layer and a data link layer for media access control, or MAC address, for a wired, fast Ethernet network connection. These physical connections are made between nodes or devices such as routers, switches and hubs via copper or fiber cables. In general, IEEE 802.3 standards specify the physical media and the working characteristics of Ethernet. However, there are many variations of this standard used today. Source: TechTarget