When you buy from Reach, you're putting our LCD knowledge, experience and expertise on your team.
Founders: Two Decades of Product, Industry Knowledge
Reach and its management have been involved with LCDs for more than 20 years. We started with monochrome displays, moved up to color STN (passive) displays, and now focus on TFT color modules.
Jonathan More, President and co-founder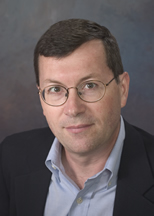 Jonathan has a proven track record of developing products to exacting customer requirements for organizations like Cisco, Apple, Lawrence Livermore Labs, Solectron, and numerous medical device companies.
He has written software ranging from low-level, 8-bit microcontroller code, to Windows device drivers and high-level Windows-based applications. He has developed hardware using embedded processors, DSP, audio, video, power, and FPGAs More
Steve Bierut, VP Operations and co-founder
Steve ensures that manufacturing, quality, and customer support is of the highest standards. Steve has been instrumental in the design and layout of numerous board level designs using Motorola and Intel 80186 microprocessors, graphics controllers, MPEG I decoders, and custom production line test equipment More
Technical Support: a Phone Call Away
We understand our products are just one component of your final system, and if you can't get your system into production, you won't be buying our products. We know we have to provide excellent support to help you get your product to market.
Contact technical support: Our engineers have vast experience with the complexities of LCD displays, including cabling, signal levels, timing, backlight powering, and dimming. Call us at 503-675-6464 or email a Reach engineer.
Get answers online: Explore our searchable FAQ database, and online documentation for hardware manuals, software downloads, application notes and tutorials.
Customer Service: Accessible and Ready to Help
Customers tell us our service is outstanding. We make our products and provide service from here in the US and are accessible and ready to answer your questions. Let us know how we can help.
Contact customer support: Call us at 510-770-1417 or email customer support.
New to Reach? Find out which product best fits your needs, get pricing, learn more about development kits, and place an order.

Already a customer? We can help you get order status, shipment status and order history, arrange returns, and plan ongoing production shipments to ensure accurate delivery times.